🎄 PROMO CODE: XMAS20 ~ Get ready to be amazed with our eye-catching 20% off now.
Embrace the enchantment of the holiday season as we deck the virtual halls and invite you to a winter wonderland of joy! This Christmas, at Spruced Roost Step into a world adorned with twinkling lights, shimmering ornaments, and the spirit of giving. Our virtual sleigh is filled with merry offerings, each designed to make your Christmas extra special.
🎉 Pop the Confetti - You're here! 🎉
Say hello to Spruced Roost where fashion is all about fun, frolic and finding your fabulous self. Get ready to twirl through our virtual aisles 🛒 and let your style shine brighter than ever! 🌟 Let's make some seriously stylish memories together. 💗 Spruced Roost
The Saavy Spruce
Spruced Roost is on Etsy as Spruced Roost Shop.   Check us out! https://t.co/tpuIsowXPs via @Ets...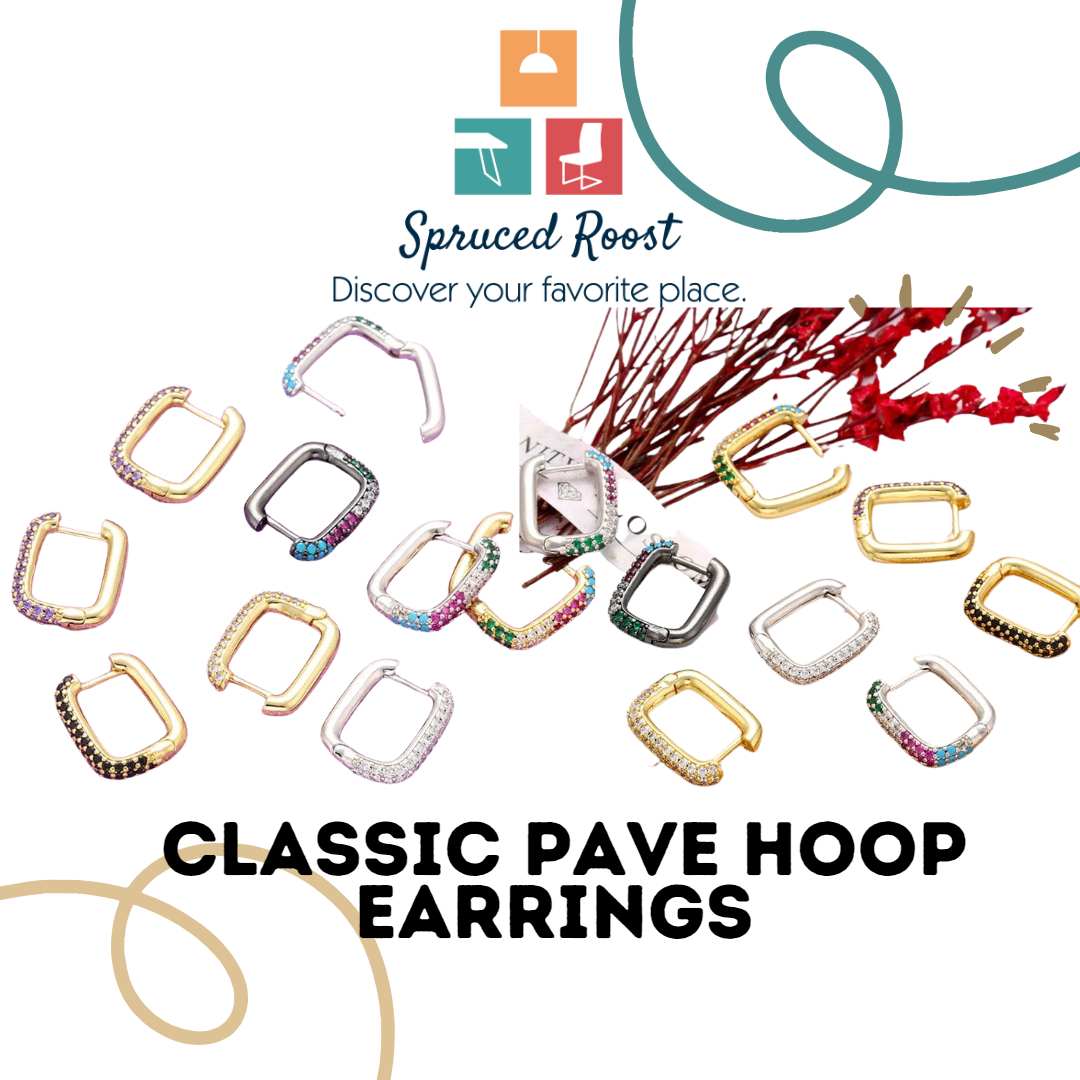 Embracing the Timeless Elegance of Pave Style Huggie Earrings with Colorful StonesIntroduction:In...